Shape Your Child's Career with Schools in Darjeeling
Many parents dream of having their child attend a prestigious school in Darjeeling. Schools in Darjeeling have held a reputation of providing advanced knowledge to the students for decades. Father Leblond School is one of the popular schools in Darjeeling that provide quality education coupled with co-curricular activities. Our faculty consists of world-class teachers who offer close monitoring and extra care to every student. Located in the midst of tea gardens Father Leblond helps students to develop their overall performance. We encourage learning from experience which comes from engaging them in a variety of activities.
Education is an important tool for facilitating social changes and changing the world for the better. Education is not just scoring well on tests and being well versed with academic syllabus. It encompasses customs, beliefs, laws and principles that shape the mind and works to improve the personality. This school defines education simply by referring overall development is as a process of continuous learning. Education can be better used for the upliftment of the society and is an effective tool for spreading awareness. Getting an admission in a School in Darjeeling can help the students shape their career and learning intellectual skills.
Students of a convent school in Darjeeling are more disciplined
Father Leblond School focuses on building a better relationship with the students. At the same time, the school management also maintains a strict regime. Following a rigid structure helps discipline the students and have them be punctual in their academic and regular life. Discipline is crucial in the education system as disciplinary values will justify the importance of time in their life.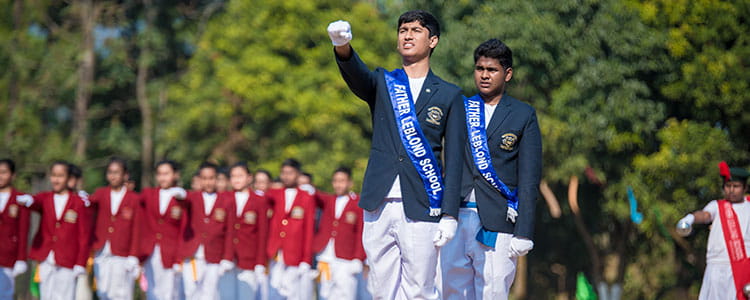 Doing things well is worth more than finishing it for the sake of responsibility. Convent schools in Darjeeling monitor the dress code, haircut, and cleanliness to maintain the discipline. Such small measures play a part to finally improve their overall personality and transforming students into better people. The teachers at Leblond ready to clarify any doubts while monitoring the development in every student in respect to their self-discipline.
Superior English Skills
Almost all the schools in Darjeeling strictly focus on English skills. But Father Leblond School has rigid rules for the development of their students regarding their English-speaking skills. The school authority does not allow the students to communicate with in any other language within the school premises. This initiative was put into place to develop the vocabulary skill set of the students. It helps students perfect their speaking and communication skills which is a good asset for a better future. Teachers always encourage the proper use of grammar to add more confidence in the students while speaking English. Teachers adhere to a strict protocol while marking their answer sheets and no silly mistakes are entertained. With such initiatives in places, the students are bound to have an elevated verbal and written English skill.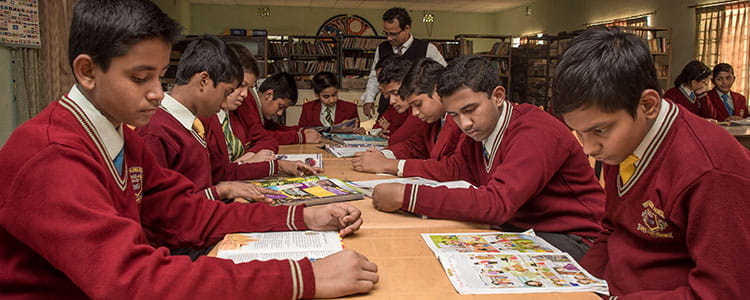 The curriculum includes value education
With the introduction of value education in their curriculum, Father Leblond School adds more meaning to their educational structure. This is a subject that is just as important as the other conventional subjects. The teachings of value education focus more on the ethics, values and human conscience. This subject was incorporated to add more good values among the students. It also gives them a chance to visualize and understand the world in better terms. It helps them learn how to solve real-world difficulties and knowing the importance of empathy, kindness, honesty and truth. Schools in Darjeeling prioritize the overall development of the student over high scores.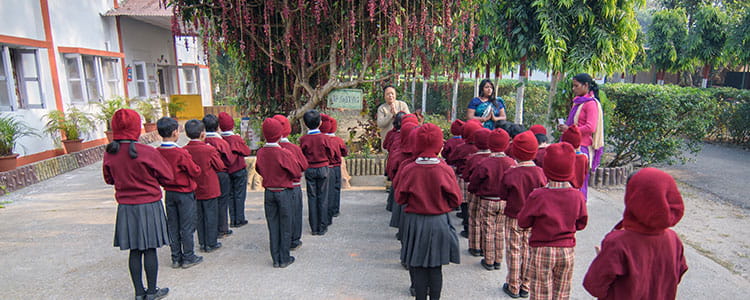 Father Leblond can help shape the career of your child through educational programs initiated by the convent school in Darjeeling. Visit our website and make an online enquiry about the admission guidelines to complete the process of online registration.
---
For Admission Call
+91 99036 68624